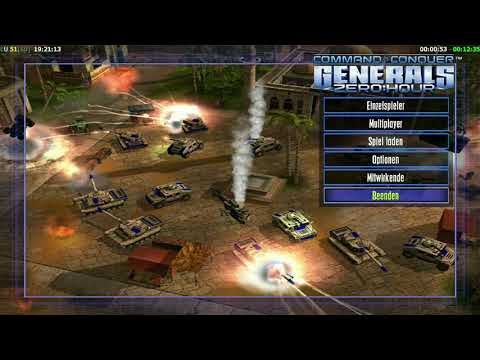 Hello everyone! This is a 1 on 1 event that will happen in March.
Prizes:
1st place $ 140
2 nd place $ 60
3 rd place $ 40
To register:
You must sign yourself up in the Sign up Topic!
The rules for the tournaments are:
You must be a cXn member, you cannot register yourself without being one.
Gentool
is mandatory.
Gentool's Random Balance no need to be ON.
The winner must Upload ALL his replays.
If a
Mismatch
happens and both players say there is a clear winner than that player will win that match. If both players agree that there is no clear winner then the game has to be played over again. If the players cannot agree then the tournament host will watch the replay and make a decision. It's better to avoid the last since that holds up the tournament. Be fair and honest about it, please.
If a
Disconnect
happens then the disconnecter will lose the match unless he was clearly winning. The players will decide on that, if they cannot decide then the tournament host will make a decision by watching the replay and other provided evidence. It's better to avoid the last since that holds up the tournament. Be fair and honest about it, please.
There will be a penalty system for people who do not follow certain rules that can destroy tournaments. See below for more information about that.
The penalty system:
This penalty system is here simply to make the tournaments run more smoothly each time. It's pretty normal that some people don't follow the rules and kill the tournament with it. You got nothing to worry about if you simply follow the rules and apply common sense.
The penalties:
Not showing up at all without notifying the tournament host: 3 strikes.
Leaving the tournament or going away for a long time (more than 5 minutes) without letting the tournament host know: 2 strikes.
Withdrawing yourself AFTER the closing of the sign-up time: 2 strikes.
Continues flaming: 2 strikes.
Not uploading your replays: 1 Strike.
When you reach 3 strikes then you will not be able to play in the tournaments for 2 months. After that there will be taken off 1 strike and you will be able to play again. To reduce the amount of strikes that you have is to behave yourself and then once every 2 months 1 strike will be taken away.
GAME:
The single elemination rounds (after the group stage*) will be as follow:
Round off 32 and/or Round of 16 Best Of 5
Quarter Finals Best Of 7 games won
Semi Finals Best Of 7 games won
Finals Best Of 9 games won
MAPS:
1. Tournament Desert
2. Barren Badlands
3. Desert Furry
4. Dust Devil
5. Forgotten Forest
6. Wasteland Warlords
7. Winter Wolf
8. Lagoon
9. Tournament Paradise
10. North America
Rules:*


- Sign-up is done, don't ask to get signed up!
- Players have to be on Gentool, for every game.
- All replays have to be uploaded on the cXn website.
- As soon as the match ups will be made public the players got 4 days (per round) to play and upload their games to make it count.
- Intentional bug abuse will result in disqualification. (scaffold "abuse" after first the scan when the game starts included)
-cXn team reserves the right to make the rules more specific as required. If you have any question regarding the rules please pm Carl-Guardian or Cappo', and they will get back to you.
-* You must download and use Gentool anti-cheat, download from this link below, www.gentool.net
-Report & Post all match REPLAYS here only for them to count!
-Report any cheats and Hacks to: www.Gamereplays.org
-Tournament replays, post them here: http://www.cxnteam.com/general-discu...ournament.html

NOTE: All tournament players got 4 days (per round) to play and upload their Games Replays to make it count. If you don't show up on time, you will lose your spot to a back up tournament player.